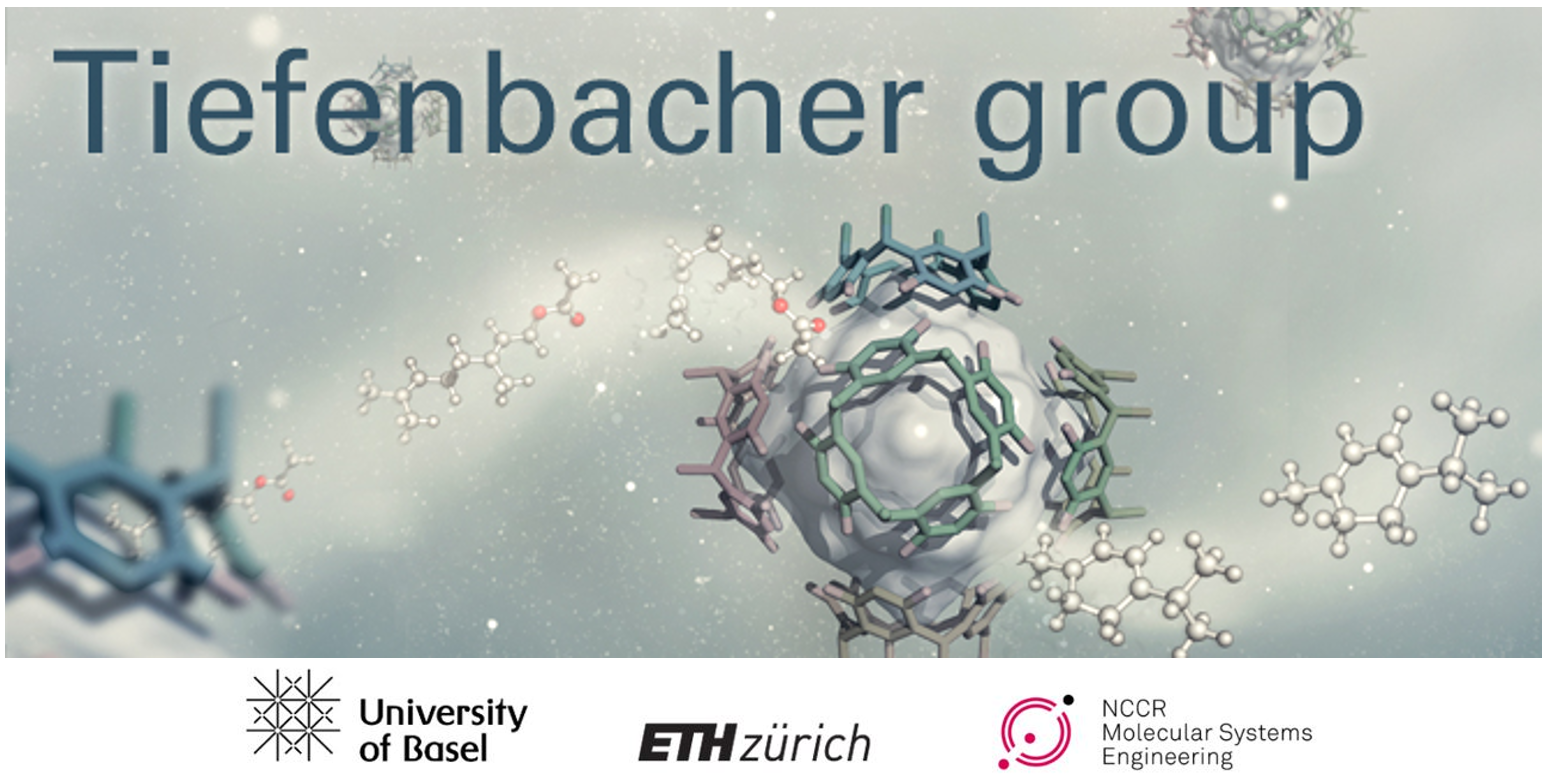 Welcome to the website of the Tiefenbacher group!
Research | Publications | Members | Open Positions | Konrad / Contact Details | Teaching
News from the group
01.09.2017 Teodora joined our lab as visiting student. Welcome to the group!
25.08.2017 Completed our move to new labs in Rosental/1096. 
02.05.2017 Fabian and Severin joined our lab as PhD students.
27.03.2017 Lorenzo successfully defended his PhD thesis in Munich. Congratulations!
23.01.2017 Joachim joined the lab to work on his Master's thesis. Welcome to the group!
15.12.2016 Today we held our annual christmas beer pong tournament. The loser gets to clean the messiest
                   fume hood and the winner takes home a bottle of finest champagne. After many intense duels Qi
                   emerged victorious, closely followed by Konrad. Congratulations to the well-deserved winner!
13.12.2016 Thomas held a captivating presentation for the PCC, in which he introduced our research and the group to our new colleagues at the University of Basel.
01.12.2016 Christmas group retreat to Colmar. Luckily there was Glühwein to keep us warm as we explored the five markets in town. 
10.10.2016 Manuel starts working in lab 102 towards his Master's Thesis. Welcome to the group!
04.10.2016 Qi moves to Basel from TUM and starts his work as a PostDoc. 
15.09.2016  Konrad receives the ERC-Starting Grant.
05.09.2016 Fabian begins working on his Master's thesis. Welcome to the group!
01.09.2016 Jesper joins Michael in lab 101.
01.08.2016 Michael starts setting up lab 101. Welcome!
04.07.2016  Severin begins his work on his master thesis in Basel. Welcome!
04.07.2016  Thomas moves to Basel from TUM. Grüezi.
23.06.2016  Konrad presents at the NCCR MSE evaluation meeting.
08.06.2016  ERC Starting Grant interview in Brussels – lets wait for the results…
01.06.2016  Lorenzo starts setting up lab 102 in Basel. Grüezi!